10 People Managers sharing their secrets on successful people management
Download the booklet TALKING; Ten managers on people management and take inspiration from successful executives!
We interviewed good managers with satisfied employees.
Top-10 quotes on people management.
Based on interviews by RANDSTAD-MTC.
Common element? Good communication!
A small booklet for busy people.
RANDSTAD-MTC – Well experienced in supporting people and businesses in conflict situations.
Let yourself be inspired!
We hope this booklet may incite further thinking and provides you with good ideas!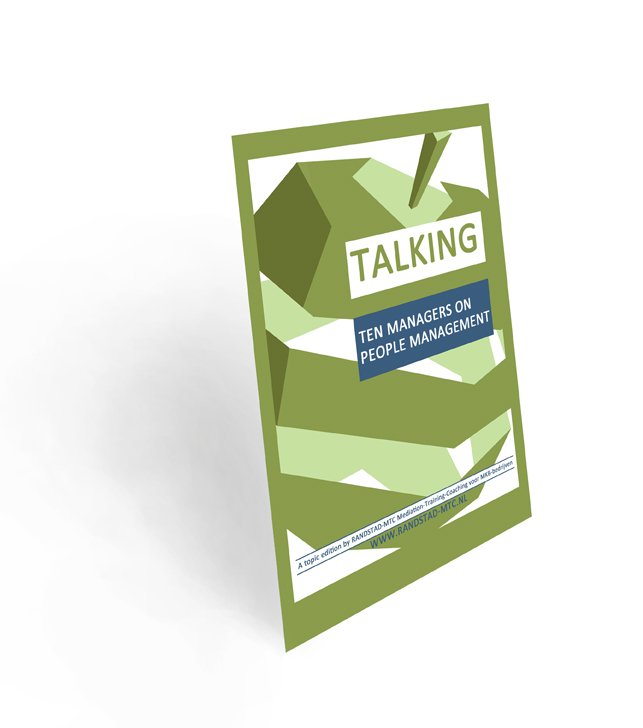 Download your free copy here!
We will handle your data with care and not publish them.
After entering your name and email address, the booklet TALKING; Ten managers on people management will be forwarded to your mailbox. Now and then we'll also mail some information about items like communication, a conflict free environment at work, and other subjects that may be interesting or relevant to you. No obligations; you can unsubscribe any time you wish.